---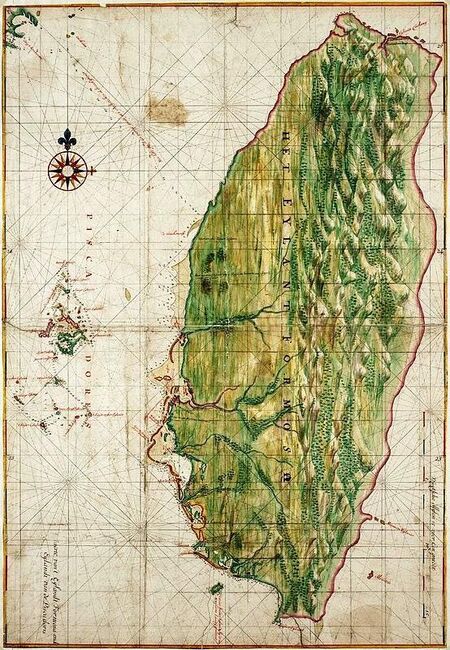 Taiwan (Chinese: 台灣 or 臺灣) is an island in East Asia. It looks like a sweet potato (地瓜).
Taiwan is between Eurasian Plate and Philippine Sea Plate, so earthquakes usually happens. Pacific Ocean is east of Taiwan, so there are many typhoons in Taiwan.
People's Republic of China, Japan, Philippines, Republic of Korea and Vietnam are near Taiwan.
Now, Republic of China (中華民國) administers Taiwan. Dutch, Spain, Cheng dynasty (鄭氏時期, Ming dynasty residual regime), Qing dynasty and Japan administered it before.
History
The first Chinese contact dated 15th century, later 1544 Portuguese explorers encounter Taiwan and named Ihla Formosa; during 17th century there was a heavy Chinese immigration. With then Japan´s surrender Taiwan reverts to control of Chiang Kai Shek KMT. In 1949 initiates goverment under martial law.

Identity
The Chinese from Southern region from Fukien and Kuangtung Min-speaking regions, bore with them cultures that were all inclusive and regional. Taiwan was to a degree a product of larger trans.Chinese pattern that have their roots in the on Region of Fukien, to a lesser extend, in the Mei-shan area of Kuandtung [2]
Links
References
Community content is available under
CC-BY-SA
unless otherwise noted.